Fibreglass aquariums
Panaque is able to design, build and supply fibreglass tank with acrylic fronts in all shapes, colors and sizes according to our customer's requirements. All tanks are tested and supplied complete with static certification.
Acrylic aquariums
Our technical department is able to support you in the design and construction of large display tanks in transparent acrylic or, on request, with coloured sides, customizing shape and hydraulic connections according to your needs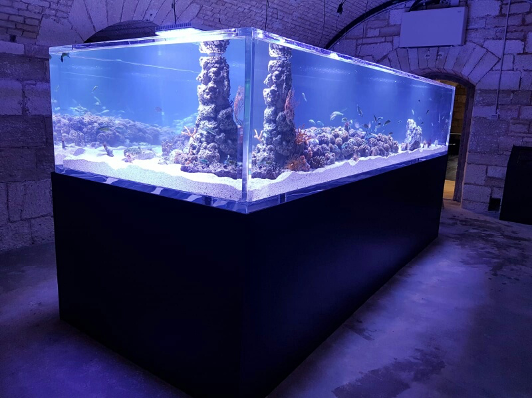 Kreisel tanks
Jellyfish are particularly delicate and demanding organisms to breed in a controlled environment. Our tanks are the result of decades of experience in the breeding of these invertebrates as well as continuous comparisons with many national and international breeders. Besides the breeding of different species of jellyfish, these tanks have guaranteed excellent results in the growth of seahorses and many other planktonic fish larvae. We are available to design and produce customised models that best suit your needs.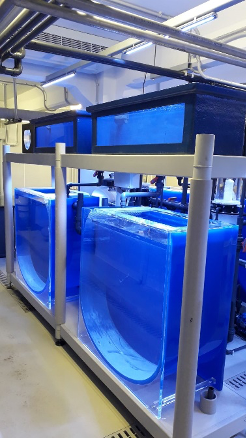 | | |
| --- | --- |
| Model | Dimensioni / Dimensions |
| PAN_KR_400 | 450mm x 300mm x 315mm (H) |
| PAN_KR_600 | 600mm x 500mm x 600mm (H) |
| PAN_KR_1000 | 1000mm x 520mm x 1000mm (H) |
| PAN_KR_3000 | 3000mm x 500mm x 1500mm (H) |